When:
Multiple Dates


Hosted By:
Yew Dell Botanical Gardens


Event Details:


HOLIDAY TRAINS EXHIBIT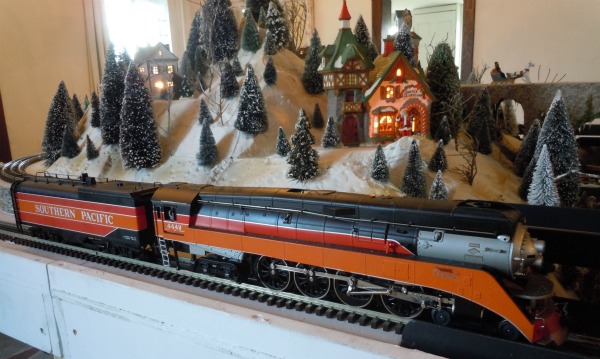 Have you ever seen an entire town inside a castle?   Well, climb aboard and bring the kids (and grandkids too!) to Yew Dell this holiday season for the popular Yew Dell Gardens Express – a fabulous snow village and model train display.  This magical exhibit has been created by master model builder Bob Irmscher with support from some of the most talented model train enthusiasts in the region. In addition to the trains, kids of all ages will enjoy our Gnome for the Holidays scavenger hunt, Winter Wonder Wander guide to the gardens and visits from Santa (see Santa's schedule below).
The Yew Dell Gardens Express will be on display in the Yew Dell Castle:
Friday, 11/29 from 10am - 4pm (Santa visit from noon - 4)
Saturday, 11/30 from 10am - 4pm (Santa visit from noon - 4)
Sunday, 12/1 from noon - 4pm

Saturday, 12/7 from 10am - 4pm  - (Santa visit from noon - 4)
Sunday, 12/8 from noon - 4pm

Saturday, 12/14 from 10am - 4pm - (Santa visit from noon - 4)
Sunday, 12/15 from noon - 4pm
Saturday, 12/21 from 10am - 4pm 
Sunday, 12/22 from noon - 4pm

Free for members and children 12 and under, $7/adult, $5/seniors.
Questions? Call 502-241-4788 or email info@yewdellgardens.org